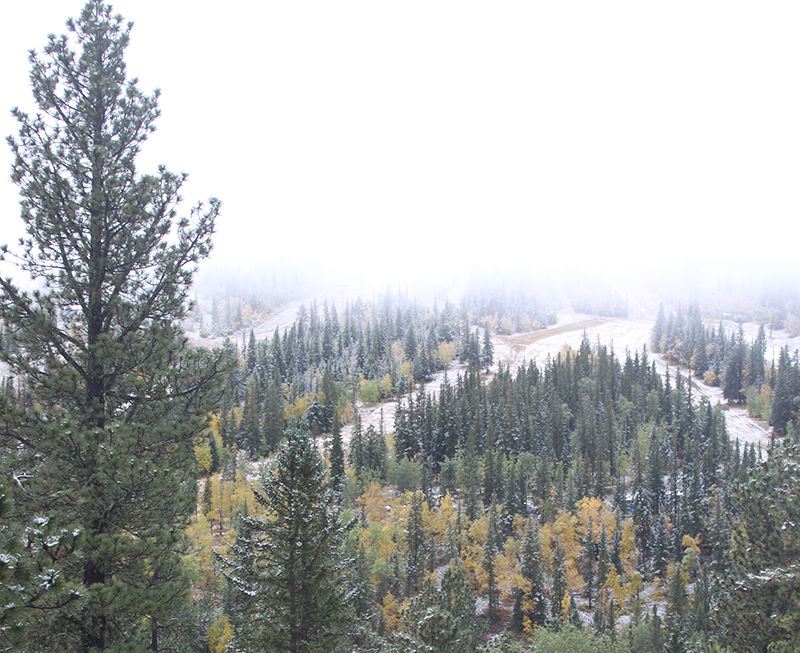 As I write this post, I realize that I may sound a bit optimistic.  This fall, temperatures have been reluctant to face the reality of the calendar.  Unusually balmy October days meant that we could hold onto summer a little longer.  But as I awoke on this early-November morning to frost-covered trees and a bite in the air, I knew that winter was finally on its way.  In fact, several resorts across the country have already opened.  You can check the status here:  https://www.onthesnow.com/open_resorts_all.html
Now that winter is in sight, what can winter sports enthusiasts look forward to?  Basically, a lot!  Here are some of the trends that will shape the season ahead:
A colder, snowier winter is on tap for much of the country:  According to AccuWeather, the Northeast, Northwest and Rockies will benefit from colder temperatures and heavier snowfall during the 2017-2018 winter season.
More snowmaking capacity and better grooming will fill the gaps when Mother Nature refuses to cooperate:  Following several seasons of unpredictable weather patterns, ski resorts have invested in improved technology to optimize snowmaking.  More efficient systems will ensure that snow coverage is there whenever we're ready to hit the slopes.
Skl resorts are finding ways to include a wider variety of participants:  The more, the merrier!  January has been officially designated as "Learn to Ski and Snowboard Month" and to encourage more people to join the fun, many resorts now offer free or discounted packages for beginners, covering gear rental, lift tickets and lessons.  Programs for the physically disabled are also available at an increasing number of resorts across the country.  And for snow bunnies -- or those who just don't like the cold -- many resorts are offering a wider range of activities off the slopes.
Innovative technology is improving the skier experience: From computer-designed skis and snowboards that make getting down the mountain easier, to improved fabrics that increase warmth and breathability while decreasing saturation, to GPS tracking apps that monitor your runs, a host of items are available that will make your day on the slopes more enjoyable than ever.
Slopestyle apparel focuses on fashion, function and fit:  There's nothing boring about clothing for this season!  Jackets, pants, and layering feature high-tech, stretch-fit materials that slim silhouettes while still providing exceptional performance.  Color is key, with palettes ranging from 70's bold pop to richer, earthier tones such as Merlot, Taupe and Celadon.  For this season, it will be easy to stand out on the slopes.
There's lots of fun ahead, so now that the temperatures are dropping, it's time to pull out your ski gear, start making plans and get ready to enjoy!